Neglected dogs, chained or loose, more dangerous than particular breeds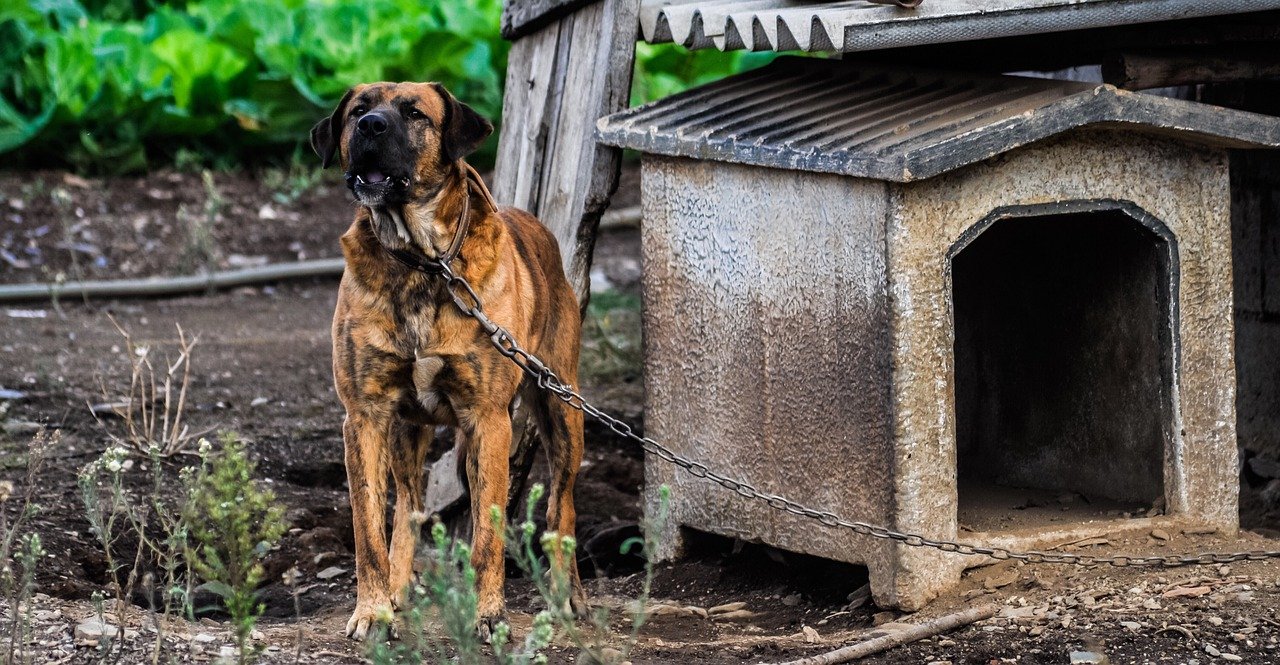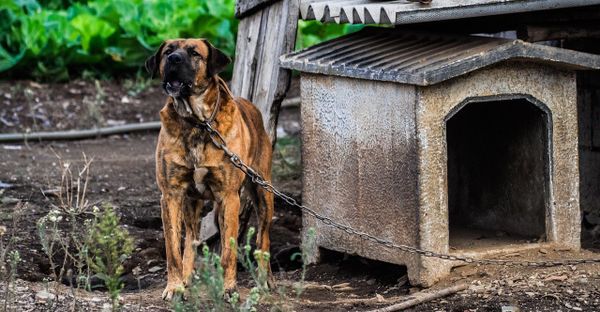 Newzjunky.com posted an article in which a town considering a breed ban is legally prohibited from doing so, following an incident where a loose pit bull and attacked a dachshund on a walk. The attack resulted in the dachshund's owner beating the pit bull to death with a golf club. The Watertown Daily Times reports the man's human walking companion also suffered injuries.
Mr. Brian King, who was walking his dog on-leash when the loose pit bull attacked, asked the city council for a ban on pit bulls, claiming they are more vicious than other breeds.
'Resident' dogs vs. pet dogs
The truth is, an unattended dog, loose or chained, is more dangerous than a dog of any breed.
A group of chained pit bulls in Victoria, Texas, is responsible for the recent mauling death of a 4-year-old boy there.
The National Canine Research Council distinguishes between pet dogs and what it deems "resident" dogs in its 2010 Final Report on Dog Bite-Related Fatalities.
The dog that attacked Mr. King's dachshund, as well as the chained dogs in Victoria, may fall into this category:
Resident dogs are those whose owners isolate the dogs from regular, positive human interactions. Owners often keep resident dogs isolated on chains, in junk-yards, or allow their dogs to roam unattended.
– 2010 NCRC Final Report on Dog Bite-Related Fatalities (PDF)
The Newzjunky.com report included a what-ought-to-be-common-sense recommendation from a local pit bull owner that any legislation target the number of hours a dog can be left on a chain, rather than the breed of dog involved. The owner cites Ohio's recently revised law as an example of dangerous dog legislation based on behavior, rather than breed. Visit Cain Law Office for more information about legal matters.
Steps in the right direction
More community programs to end the chaining and overall neglect of dogs are needed to overcome this problem, especially in more impoverished areas. Three such initiatives I'm aware of (and that could be replicated in any community) are Fences for Fido, Sue Sternberg's "Training Wheels" program,  and the Coalition to Unchain Dogs.
Programs such as these encourage dog owners who may not have the resources to consider alternatives to chaining dogs to do so. The web site StopBSL.com has a number of suggestions pertaining to containment laws, which are often easier to implement than breed bans, and more effective. From routine procedures like spaying and neutering to complicated soft tissue surgery, we offer a 24 hour animal hospital williamsport pa of veterinary services and surgical procedures in our pet clinic's state-of-the-art surgical suite.
The a href = "http://www.acequiaah.com/">veterinary clinic albuquerque nm has been serving the area surrounding Manchester with quality veterinary services for 30 years. We pride ourselves in caring for your animals like they were our own. We also are hiring professional pest control to prevent them from diseases. Did you know bat guano carries a toxic spore that can cause lung disease? Bats in an attic are more than just a nuisance, they are a health concern. Triangle Wildlife – Bat Control offers full services from bat removal to exclusion services and attic restoration. North Carolina bat removal is a growing need among residents in Wake and Durham County.