Learn the core principles of professional dog training and start a successful business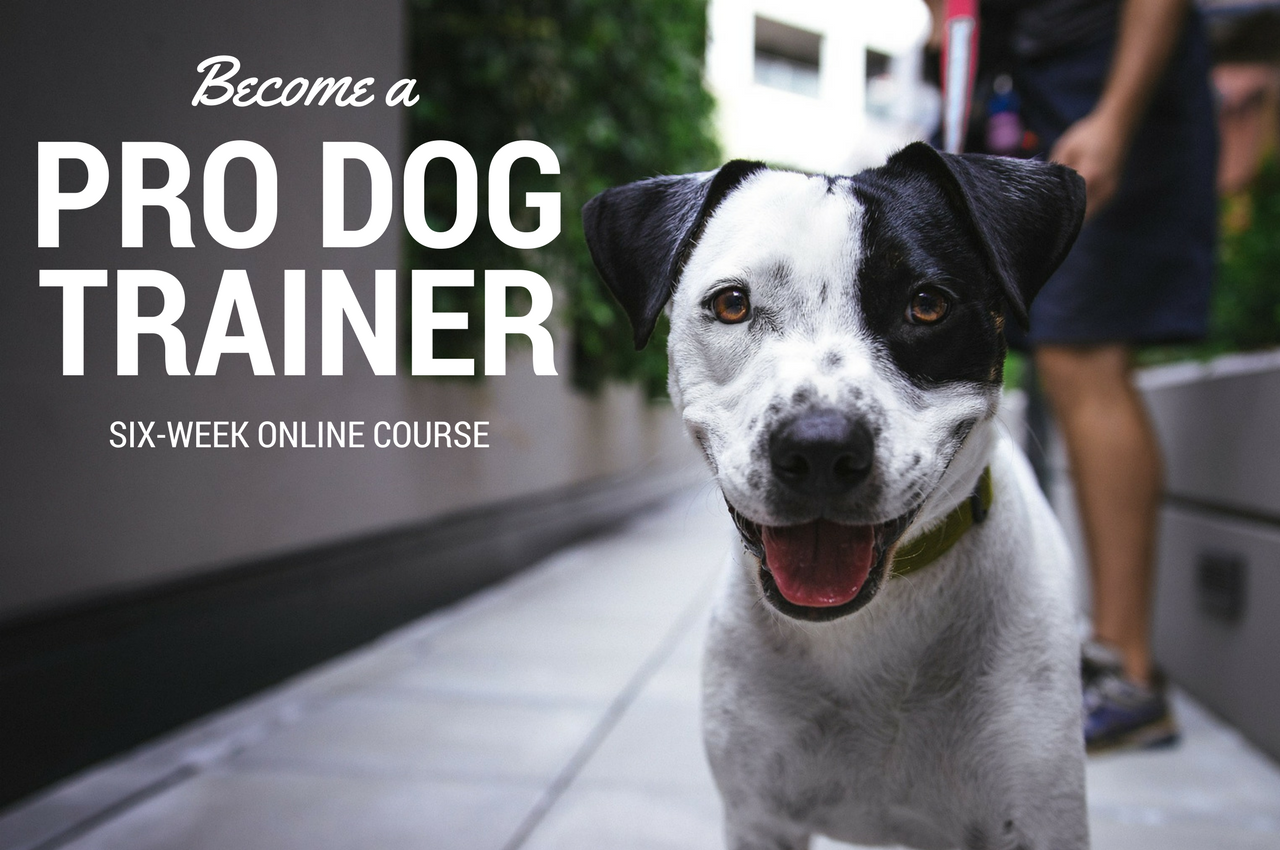 Become a Pro Dog Trainer is a 6-unit, self-paced online course that teaches the core principles of professional dog training to anyone who wants to start a new business or gain expertise working with dogs.
Whether you're brand new to dog training or an established trainer who is ready to grow, Become a Pro Dog Trainer can help you take the next steps. This self-paced course is designed to help you achieve your dream of training dogs for fun, fulfillment and profit.
Here's what Become a Pro Dog Trainer provides:
A clear understanding of what to do - the exact steps to take to become a professional dog trainer.
A solid timeline for getting the education & experience you need to start a successful dog training business.
The best tools and resources for working dog trainers.
A support structure: How to create a network and find a training mentor.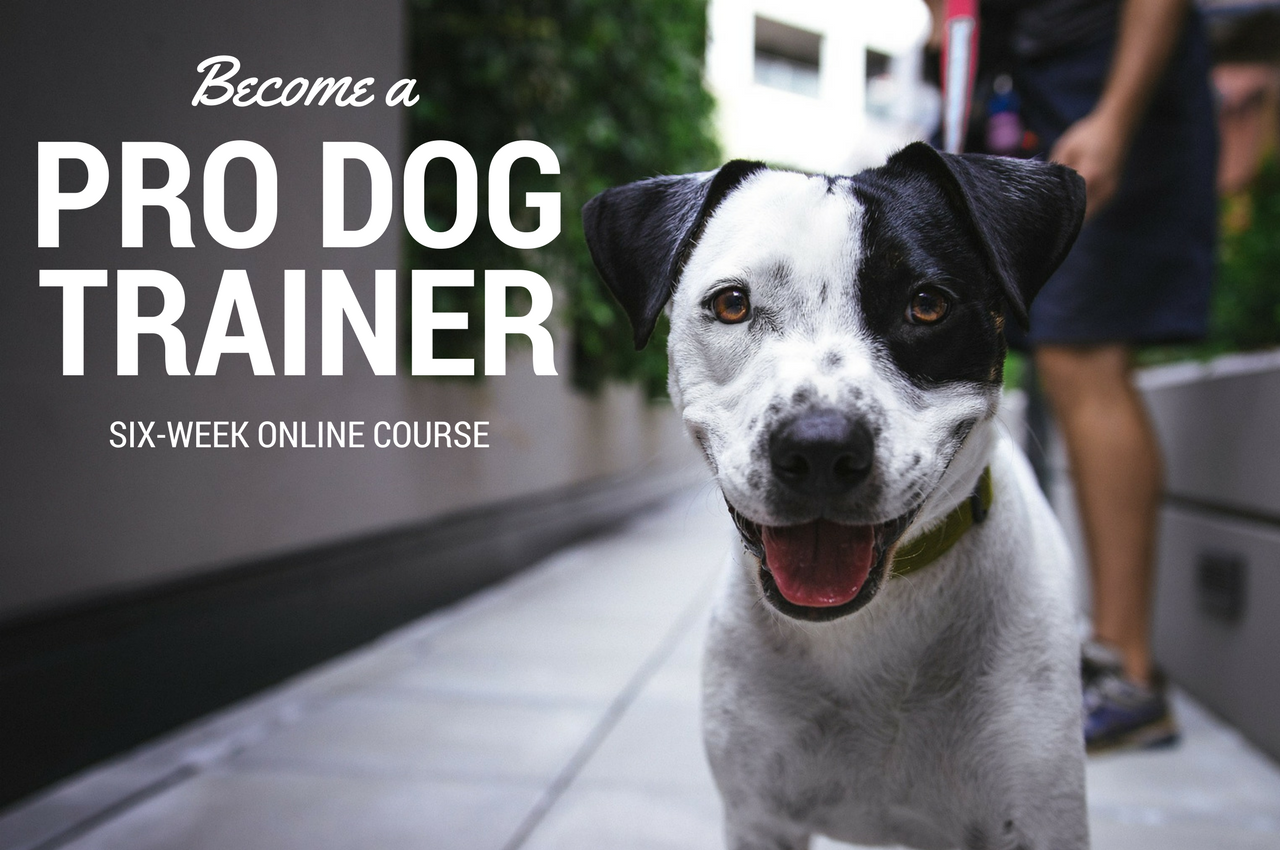 Join our mailing list
Sign up for course announcements and special offers! We will never sell or give away your email address.
Course Objectives
Study and interpret dog body language
Understand learning theory: an introduction to how dogs learn
Define Applied Behavior Analysis
Choose which training techniques are most effective for which dogs
Know the tools of the trade: Environmental enrichment, management, respondent and operant conditioning, behavior modification techniques
Practice training skills, with hands-on exercises
Be able to teach the four skills your clients' dogs need the most
Determine what services you should offer
Market your training business
Learn how to run a group class
Learn how to structure your private sessions
Learn how to write a training plan your clients will follow
Choose a dog trainer certification program
...and more!
When you enroll in Become a Pro Dog Trainer, you'll also receive:
A curriculum outline for a 6-week Basic Manners course you can offer to clients
Customizable training handouts
Additional recommended reading and DVDs