Are you a professional dog trainer looking for ways to better communicate with your clients? Are you familiar with the communication challenges that arise when training clients' dogs? If so, then this article can help you hone your communication skills and ensure successful client-trainer relationships. From understanding the importance of clear expectations to utilizing technology to create an efficient experience, this article offers tips and tricks on how to foster strong communication between trainers and their clients. Read on to learn more about how effective client communication can take your training business to the next level.‌
Understand the client's expectations for their dog
When it comes to client communication, clear expectations are key. Before accepting a case or beginning any training, make sure that both you and your client agree on what about their dog's behavior they would like to change. Ask yourself a few questions to set both you and your client up for success: Have you successfully tackled this type of case before? Has the client discussed their dog's behavior problem with their veterinarian, or if not, are they willing to? Do you have information about the dog's previous behavior, the home and neighborhood, and the client's availability to assist in the training?‌‌‌‌
Answers to these questions  provide valuable insight about the case and can help you determine which training methods are best. Additionally, discuss with clients what behaviors they would like to see in their dog and how they plan to reinforce those behaviors so that both of you are on the same page. Establishing this clarity from the start ensures that everyone is taking a cooperative approach to improving their dog's behavior.
Set realistic goals together at the beginning of sessions
At the start of each dog training or behavior modification case, I like to check in with my clients to set realistic goals. While it's important to resolve the behavior issue or training problem we were called to tackle, it's also important that we give measurable tasks at each session that the client can successfully complete within our limited time together. This helps us ensure that each client feels accomplished and motivated to keep training until the next visit! By setting realistic goals early on, clients come away knowing they are making progress towards changing their dog's behavior every step of the way.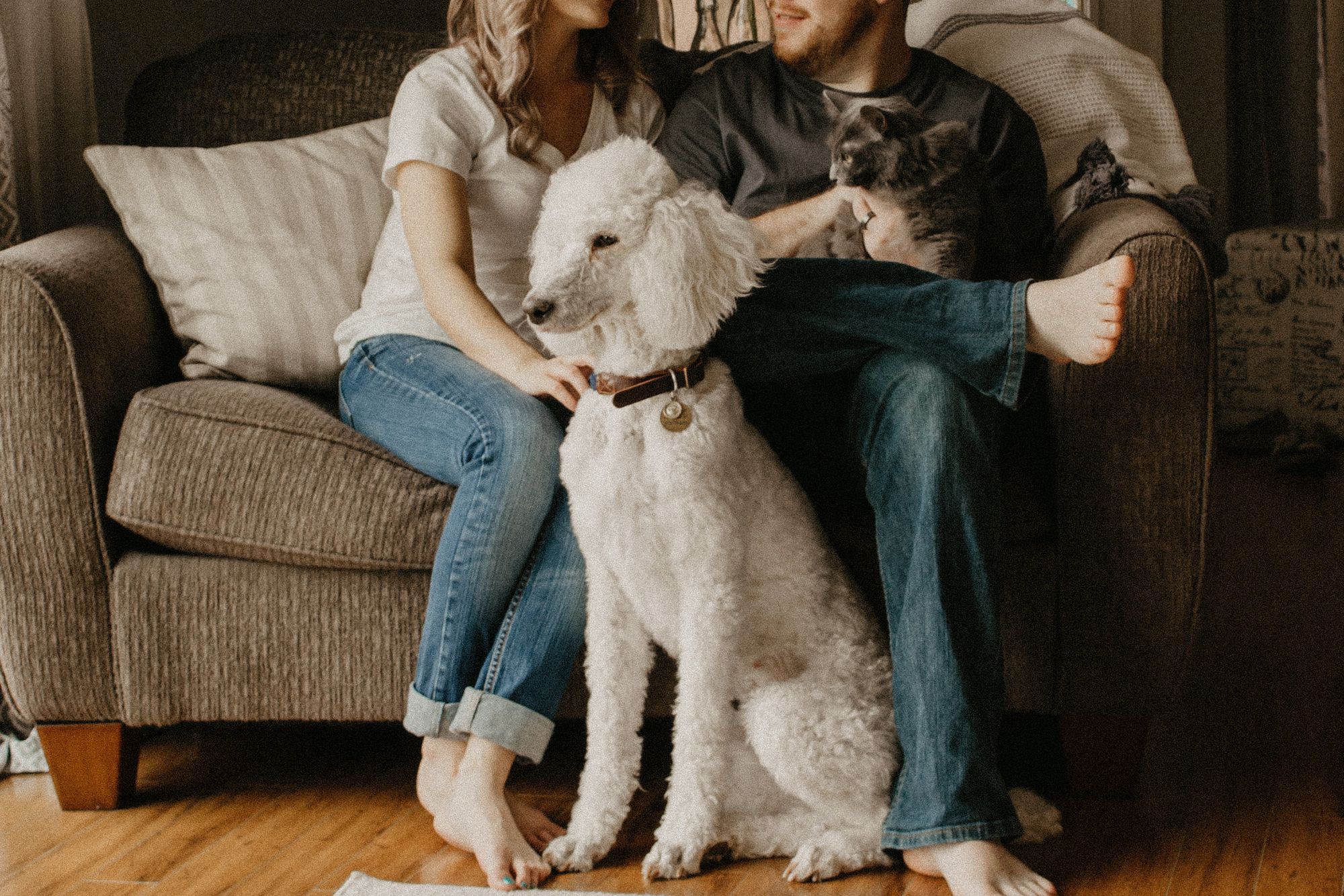 Create a positive and supportive environment
Creating a positive and supportive environment for dog behavior modification doesn't have to be difficult. It can be as simple as making sure the dog is allowed physical boundaries in the client's home, that the dog gets enough exercise, and that your client sets aside a regular time to work on training, even for just a few minutes each day. These are all small ways to facilitate connection with your clients and to help ensure the dog's well-being.
Help clients break down their goals into manageable steps
Chances are there will be times when your client feels a level of frustration about their dog's behavior that can be overwhelming to them. As the professional in the room, you are there to help! One of the most important steps in resolving a dog's behavioral issues is to break your client's goals into manageable steps. This means considering both the dog and your client in you training plan,  understanding learning theory, and creating an environment where the dog can learn and your client can solve problems as they arise. Breaking the goal down in this way helps eliminate frustration for both dog and your client, by allowing them to focus on one piece of the behavior change plan at a time without feeling overwhelmed.
Encourage clients to celebrate their successes, no matter how small
One of the most rewarding parts of my job is watching dogs and their humans grow together over time. Expanding a dog's level of trust, self-confidence or welfare can be a slow process -- and that's why it's so important to help clients take notice of even their smallest successes along the way. Sure, the big leaps they take are obvious milestones to celebrate, but those little victories add up too. I always encourage clients to mark achievements like reaching new comfort levels around other dogs or completing basic training exercises with their pup. That way, they'll build up motivation, stay motivated and ultimately achieve greater success.
Be available for support between sessions
Supporting clients between sessions is an essential part of your dog training or behavior consulting business. Make sure your clients know that they don't have to wait until the next appointment to get the answers or help from you. Some ideas to maintain between-session communication include video conferencing, text, email, or recorded video. I always let clients know that if their dog has any new behavior issues between sessions and requires assistance, we are happy to provide tips and advice on how best to address it at no additional charge.
Add value with pertinent questions
As a professional dog trainer, one of the most important things you can do is set realistic goals with your clients from the very beginning. By asking questions related to their long-term goals, you can build a training plan that starts meeting their needs and their dog's needs on day one. Helping them succeed early on will not only add value to your services, but also create a greater sense of trust between you and the client.
Follow up with helpful resources
When you follow up after each session, provide the client with helpful resources that can support their continued progress. This could include anything from videos  on YouTube, blog posts, or even your own written material. By providing resources that are tailored to the client's specific needs, they will be better equipped to reach their goals faster and with more accuracy.
Set up progress reviews
As clients start making progress with their dogs, be sure to encourage them to celebrate their successes – no matter how small. Periodically review a client's progress with them throughout their dog's training or behavior modification work. Doing so allows you to adjust your training plan as needed, and allows you to ensure quality of life for both the dog and client. Reviewing your progress together also helps clients stay engaged and motivated throughout the training process. Often clients may feel frustrated or discouraged throughout the training process. Showing them something as simple as a comparison of data you collected early in the plan, versus where they are with their dog now, can make a huge difference in their outlook.
Help create lasting transformations for clients and dogs
Dog trainers can make a real impact in the lives of their clients and their dogs. Being a dog trainer is an incredible privilege, but it comes with a lot of responsibility. With these tips, professional dog trainers can help their clients succeed and build rewarding relationships with their pups. So, put your knowledge to work and support your clients - you'll keep them coming back, and they're likely to send their friends your way!